By PAGANI DESIGN Watches |
28
April 2023 |
0
Comments
PAGANI DESIGN PD 1701 A Moon Watch Homage Watch, perfect combination of style and functionality
https://www.paganidesign.cn/products/pagani-design-pd1701-mens-quartz-watches-40mm-new-release-full-stainless-steel-waterproof-sports-chronograph-wrist-watch-for-men-sapphire-dial-glassPAGANI DESIGN PD 1701 A Moon Watch Homage Watch, perfect combination of style and functionality
The PAGANI DESIGN PD 1701 is a casual and stylish watch that captures the essence of the classic Speedmaster. With a stainless steel case measuring 40mm in diameter, this watch has a fashion presence on the wrist. The dial window is made of synthetic sapphire crystal, which is highly scratch-resistant and provides excellent visibility. The PD-1701 is available in many colors: black, white, gold, and red, making it easy to find a color that suits your lifestyle.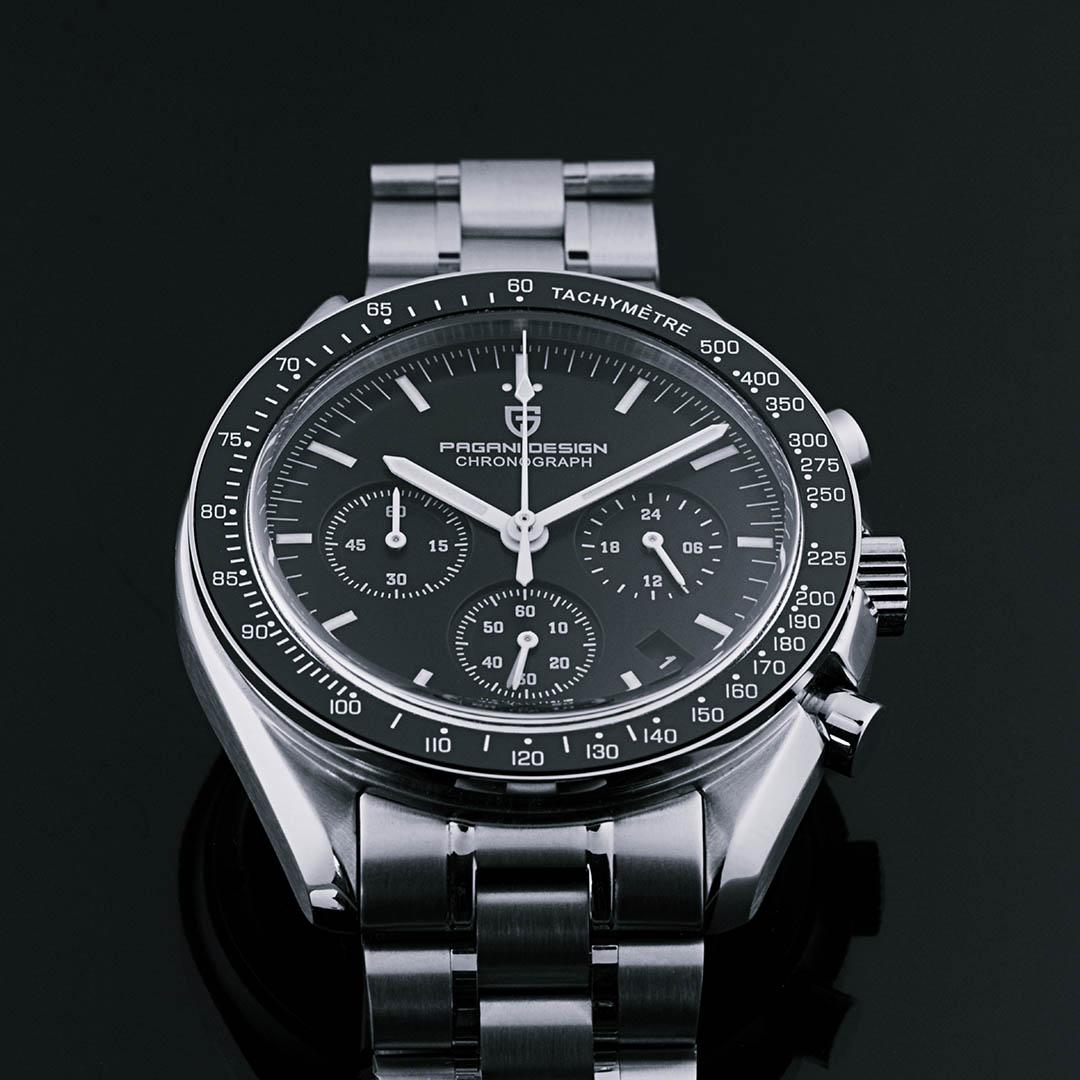 The New Release Red Version
One of the standout versions of the PD-1701's design is the red version-MoonSwatch mission to Mars. Very charming rocket hands on the sub-dials, and a pure red glass bezel. The dial features large, easy-to-read hour markers and hands. SEIKO VK63 chronograph quartz movement and solid case back. The PD-1701 also comes with a stainless steel bracelet that is both comfortable and durable.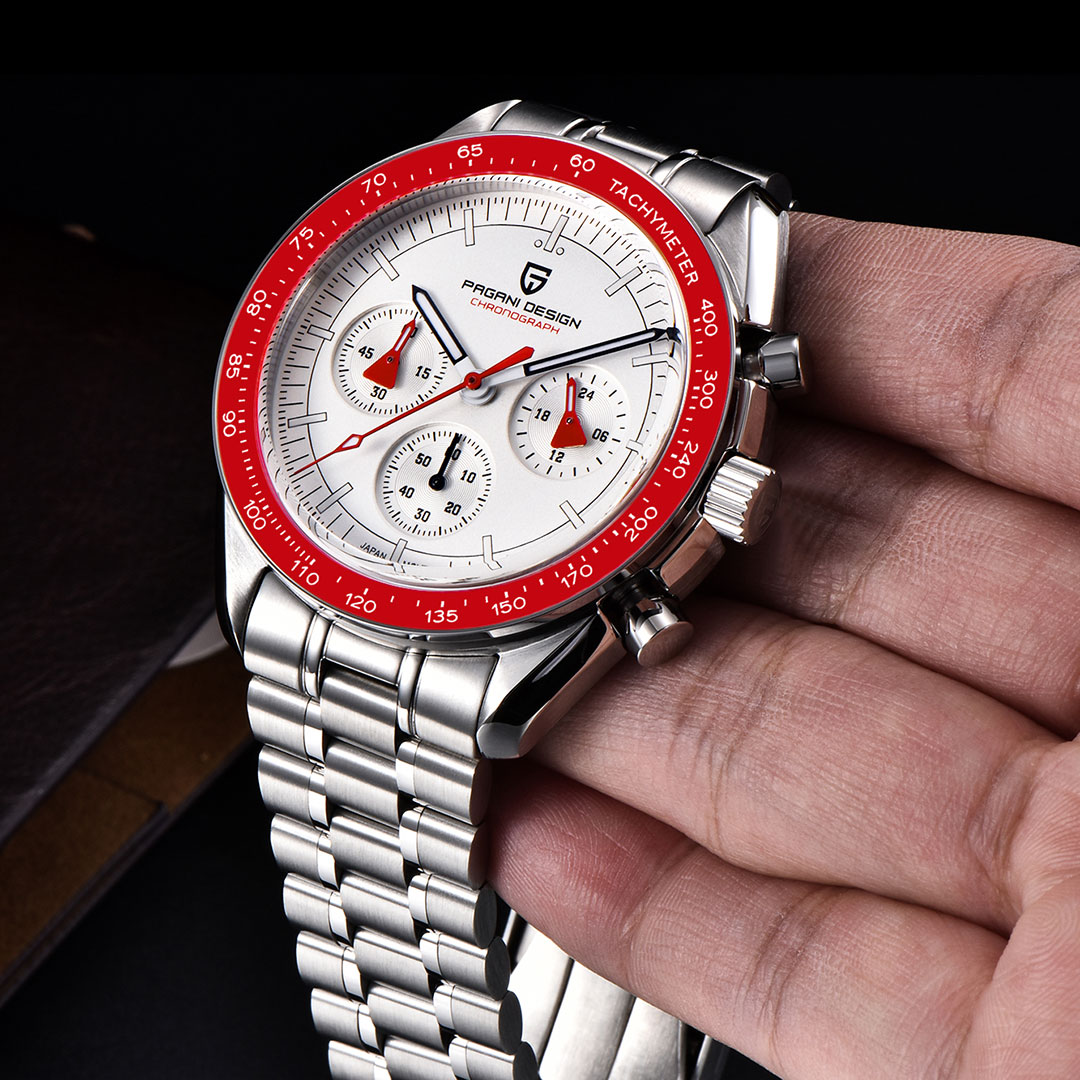 Performance:
When it comes to performance, the Pagani Design PD-1701 is a standout in its price range. This watch is water-resistant to a depth of 10Bar, making it suitable for daily waterproofing. It's also shock-resistant and anti-magnetic, which means it can withstand the rigors of daily wear and tear. The Seiko VK63 chronograph quartz movement is highly accurate and reliable, the PD-1701 is always ready to go when you are.
Value:
One of the most impressive things about the Pagani Design PD-1701 is its excellent value. Despite its impressive features and stylish design, this watch is priced well below many other high-end chronograph watches. And with its durable construction and reliable performance, the PD-1701 is sure to provide many years of use and enjoyment.
In addition to its competitive price point, the PD-1701 also comes with a one-year warranty, ensuring that you're covered in the unlikely event that something goes wrong.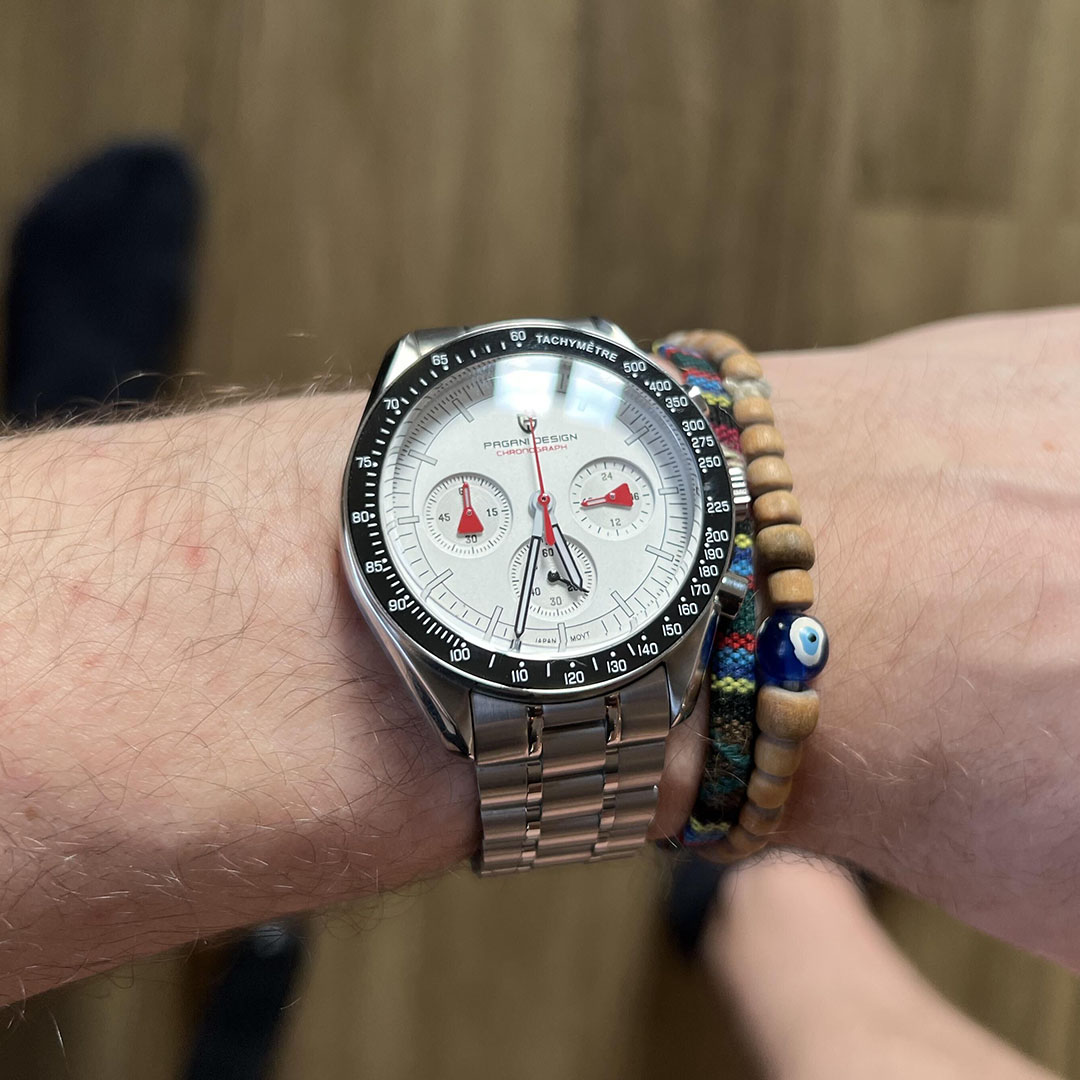 Key Features and parameters:
Stylish design that pays homage to the classic Omega Speedmaster
Water-resistant to a depth of 10Bar
Shock-resistant and anti-magnetic for added durability
Seiko VK63 chronograph quartz movement for accurate and reliable timekeeping
Luminous hands and markers for easy reading in low-light conditions
One-year warranty for added peace of mind
Excellent value for the price
Case diameter: 40mm
Thickness: 13.7mm
Band Length: 240mm
Band Width: 20mm
Lug To Lug: 47mm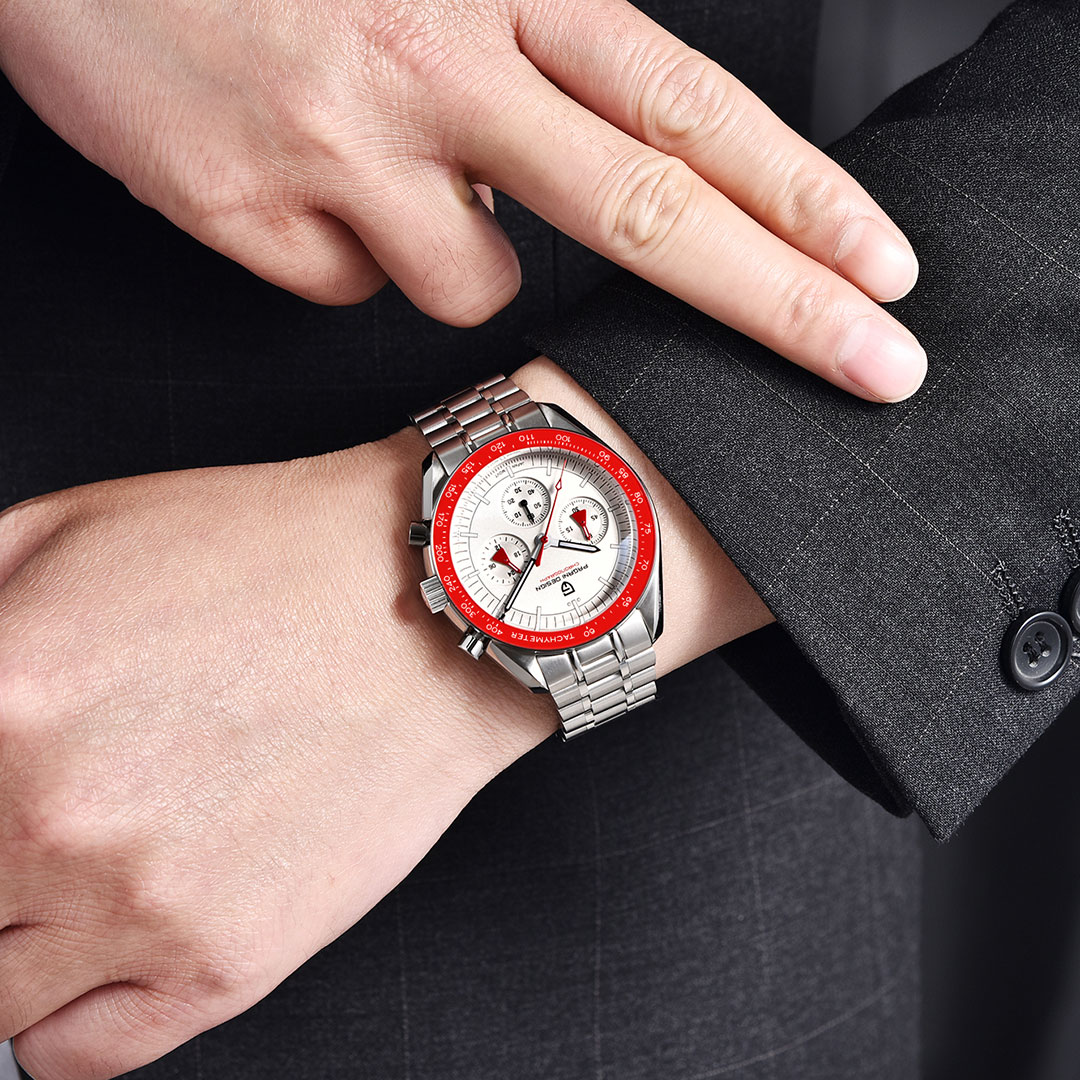 Conclusion:
In conclusion, the Pagani Design PD-1701 is a remarkable timepiece that is sure to impress both watch enthusiasts and casual wearers alike. With its striking design, robust construction, and outstanding performance, this watch is a true testament to the brand's commitment to quality and innovation.

Whether you're a sports lover or a business professional, or simply someone who appreciates a well-crafted timepiece, the PD-1701 is the perfect choice for you. With its impressive water resistance, chronograph function, and shock-resistant construction, you can be sure that this watch will stand up to even the most challenging of conditions.

Furthermore, with its stainless steel watch case, sapphire crystal dial window, and stainless steel bracelet, this watch is as stylish as it is functional. The choice of multiple colors also allows you to choose the one that best matches your personal style.

Overall, if you're looking for a high-quality, reliable, and stylish timepiece that won't break the bank, the Pagani Design PD-1701 is the perfect choice for you. So why wait? Head over to the Pagani Design Watch website today and order yours now!
Leave a Reply
Your email address will not be published.Required fields are marked. *